After ten years of designing and building custom pergolas we have selection of pergola styles and materials to choose from. We can supply you with the perfect pergola to fit your setting.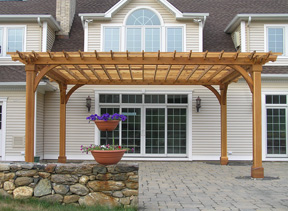 A Pavilion may be more appropriate for your needs, so we offer four styles of pavilions ranging from mountainside-rustic to commercial to highly refined residential. Take a look!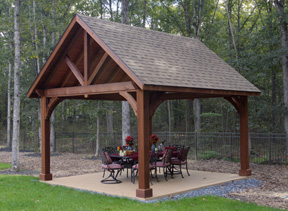 Our team has handled dozens of high end commercial projects for a variety of institutions. We look forward to working with your team. We like to under promise and over deliver.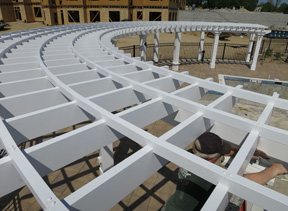 We've been selling direct-to-customer since inception in 1987. The direct communication speeds design and adds clarity. We are a small enough company to provide immediate service.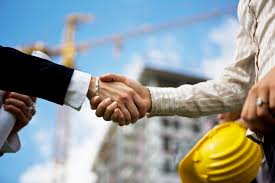 Pergolas and Pavilions are typically the last stage of a back-yard-makeover. We work especially hard to keep projects moving so you can stay on or ahead of schedule.
LEAD TIME: In most cases, our standard pergolas and pavilions can be designed, created, and shipped in less than six weeks from plan confirmation.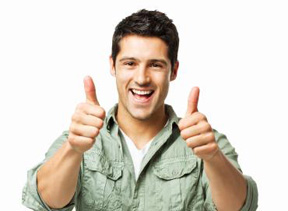 Most of our structures are custom designed and custom built. We specialize in simplifing a complex world by anticipating problems and solving them proactivly.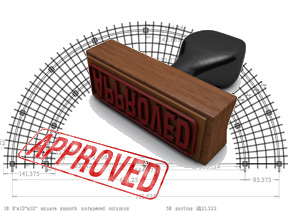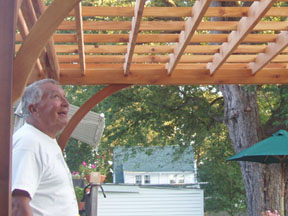 Home Owners

We pride ourselves on being easy to work with. Just provide us with a few pieces of information and we will create a CAD drawing showing your site and how it relates to our pergola or Pavilion. We make adjustments until the structure works for you. We work hard to create a kit which a homeowner with limited tools and experience can assemble in a weekend. We are careful to drill every hole, label every part and provide all the hardware you will need to complete the project - with ease.
Contractors
Building contractors are some of the busiest people around; Always working and often overwhelmed. They put their trust in Baldwin Pergolas to ensure that the pergola or pavilion will come together without a hitch. Custom CAD drawings, custom instructions and attention to detail ensure success. We do not offer dealerships. Everyone pays the same price. This policy allows us to put quality first, as it should be. We make you a promise: Baldwin Pergolas will save you time and make you look good!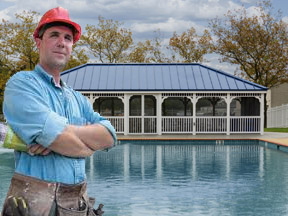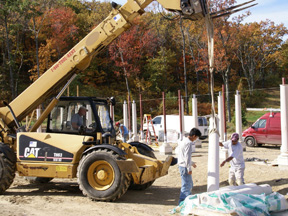 Builders
Builders typically include a Pergola with a model home. It's also quite common for builders to specify pergolas around pools, entry's, parks, playgrounds, lakes and common areas of all sorts. Let our experience with what looks good help you to implement a theme for your project which will tie everything together. Quotes are free. Email us your plans and we'll help you with your budget forecasting. We will travel the world if the project requires it.
Architects
Architects are all about the details. How does this connect to that? How do you conceal your fasteners? What are the maximum spans? We do better than answering questions. We can provide DXF drawings which you can pop right into your plans. We'll also work with your to solve engineering challenges. Please give us a chance to provide the things you need. Send us your plans. We are also "all about the details". We make it easy for your to include one of our pergolas in your next project.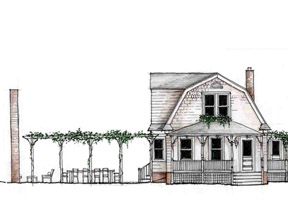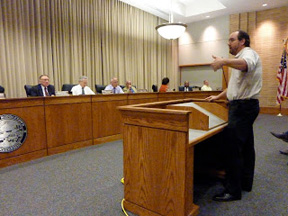 Developers and Municipalities
Some projects require more... More imagination, more focus, more skillful execution. That's where Baldwins excels. We develop custom solutions for challenges such as anchoring rooftop structures or concealing water lines. We solve problems with the highest quality craftsmanship and materials. Prevailing wage and LEED certified. Give us a try.
Evaluate your site
Start by visualizing your dream come true outdoor area. Draw a sketch. Add measurements.
Design
This is the MAGIC part where Baldwin Pergolas shines. Max and Matt will help you pull it all together.
Build
This is the easy part. Watch as your dreams become reality. All it takes is vision.
Our Clients
We have worked for some of the most distinguished in America.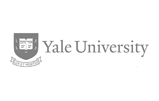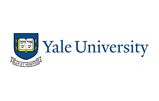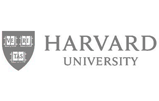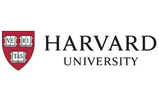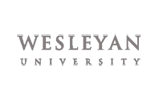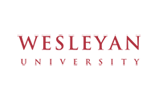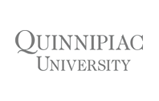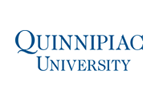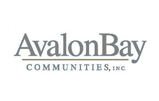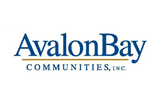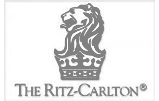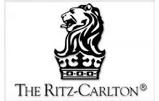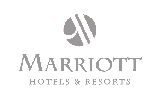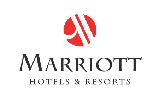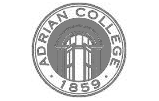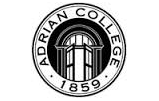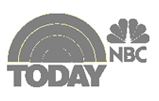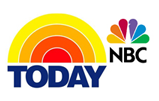 Testimonials
Matt, I just wanted to let you know how pleased I am with the new pergola. As a woodworker I appreciate the precision and thoroughness of the kit. I installed the cement pads the previous weekend and did the entire remaining installation in about 6 hours the following weekend with one helper. Very nice looking and I know I am going to enjoy the long term benefits of using a fiberglass products. I will send you a photo as soon as I finish the 10' dining table and benches that I am building to complete the pergola/dining area.
Tom Petit
I just want to tell you working with you and putting up the pergola was a pleasure. It went together like a dream and you have obviously put a lot of thought into the design and the way everything fits so well. I must admit, before my neighbor approached me about this project I didn't know what a pergola was, at least not by name. Now I know and it has been great to be part of this project. Thanks for answering all my questions along the way.
Jamie Dunst
I just wanted to let you know that the pergola and railings are installed. Everything came out fabulous. My customers are very happy with what they have now. Thank you very much!
Jonathon Sweet
Max wrote: I thank you for all the hard work coordinating this complex project. The devil is in the details and together we worked it all out!
Christine Wrote: I feel the same way. The owners are very pleased & it went together like butter. I will get a you a good set of pictures. It was great working with you!
Christine Bullard DBA Complete Building Services
The Pergola looks wonderful! The arches came out great. This is exactly what we were looking for. We spent most of the day yesterday putting it together and finished late afternoon. It went together smoothly and everyone helped. We had fun setting it up. Thanks for spending the day with us and working with us through all of this. We love it!
Tim, Cathy, and Elizabeth.
Wow, Chris. I really appreciate your help on this effort. These plans are excellent and will definitely make my job easier. Again, thank you so much for your help. I will send you pictures when we get it all done. This pergola is the centerpiece of the Rosa Parks elementary school's outdoor classroom so it is a big deal to them that we are helping them out.
Kent Warkentin
We love it! Your assistance and patience during our installation was greatly appreciated.
Mara Cruz
I set this up by myself in two days (using sawhorses to brace the uprights) and although I'm reasonably handy, I'm no carpenter! All in all it was an excellent experience and my hat's off to you for being able to construct and ship such a good kit. Even considering the shipping costs, there is no way we could have purchased lumber and paid people to construct something like this for the same money. We're considering doing another identical unit in the opposite corner of our courtyard. Well done. And good luck in this economy!
Steve Flint
My friend Max you amaze me, a busy business owner reaching out to one customer and providing service. That is not common any longer in this country. This is why US production facilities are far and few between and most going over seas, because someone forgot to pay attention to details. Your attention to detail is unwavering. You are a fine American and the team that works at Baldwin I believe can not be matched. A business is only as strong and passionate at its leader. Hats off once again to you and your wonderful conscientious team. First off please let me know my balance for this amazing piece of art that sits behind my home called pergola. Also would like to investigate the sunshade system for big pergola. Thank you again and again. Happy wife happy life. Peace.
Dr. Patrick DeFrancesco
Greetings! Attached are photos of our Baldwin Pergola which we love. We are very happy. Here are photos showing what it looks like when we hang the colored sheets up for added shade - very festive and inexpensive. Thank you again!
Sonja Hansen and Dennis Szabaday in Nashua, NH
"First, man defines his architecture. Forever after, his architecture defines him."